A Fresh Look at the Latest Trends and Design Challenges in Embedded Gaming Platforms
8/9/2021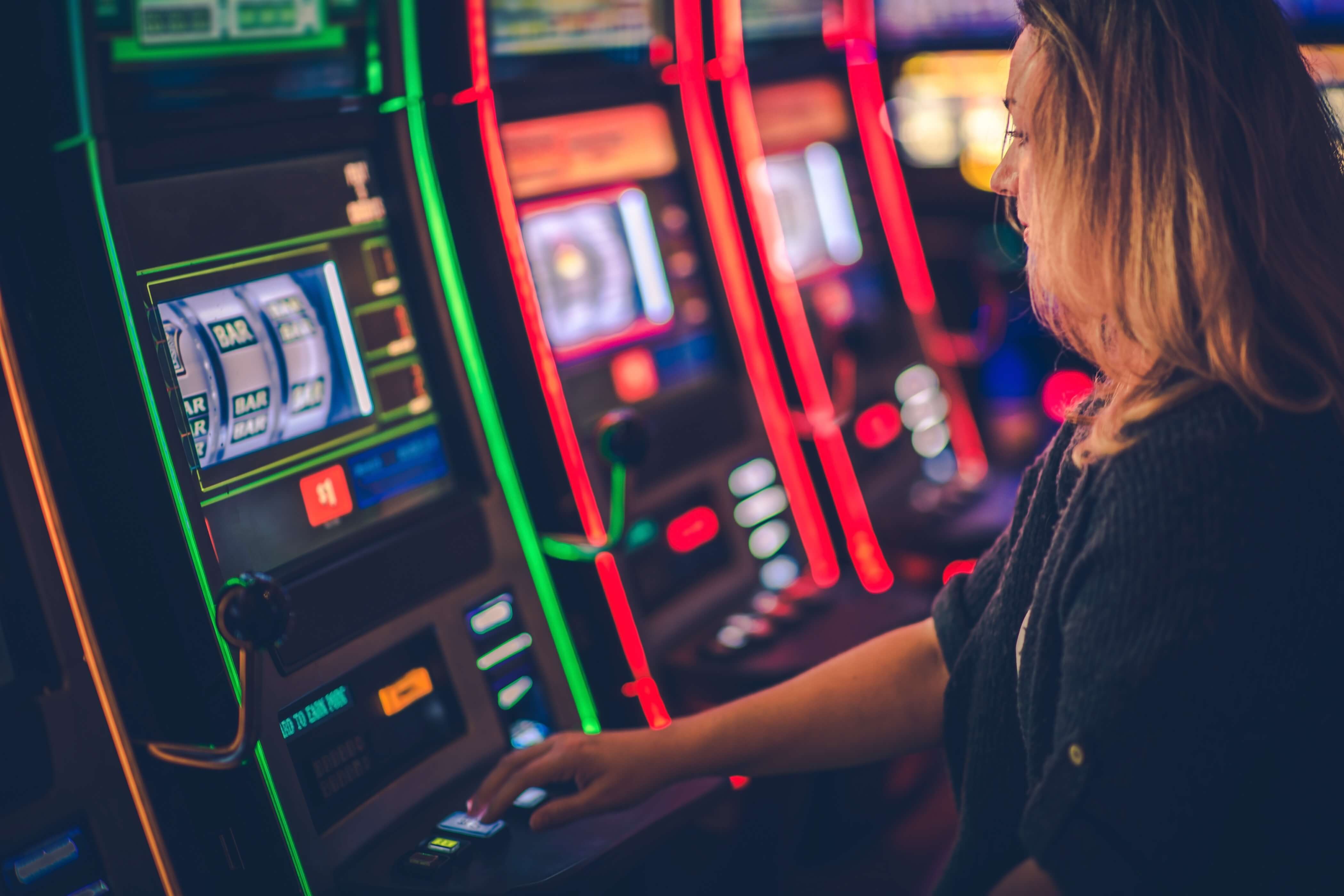 The ever-accelerating dissemination of HD video and gaming content to consumer devices – spanning from home theaters, PCs and console systems, to tablets and smartphones – is ratcheting up the competition to attract and retain consumers' attention, while simultaneously giving them more digital entertainment options than ever before. It's therefore imperative that the next-generation of digital casino gaming systems transcend these entertainment platforms by providing an unrivaled visual spectacle that compels consumers out of the comfort of their homes and into the casino. Give them a visceral digital gaming experience that defies their expectations and surpasses their imaginations, and the profits will be plentiful.
This is no simple feat, however. Today's casino gaming developers face myriad embedded design challenges that can slow their time-to-revenue and limit their ability to compete in the fast-moving digital gaming market. Here we'll assess some of the key challenges that must be overcome in order for gaming developers to achieve their aggressive design and business goals.
Here's a wide breadth of general-purpose embedded platforms, boards and modules that digital gaming developers can choose from to underpin their systems, and a host of suppliers eager to sell this generic hardware into any and every end application. And while it may be tempting to cut corners with a budget-priced, general-purpose hardware platform, this approach invites additional design complexity and expense later in the development cycle. For example, often times the developer later finds itself designing its own ancillary add-on boards to meet the security, regulatory compliance and/or IO requirements unique to the digital gaming domain. This can be an expensive and time-consuming process, and will require additional resources to maintain these add-on cards for the life of the product family.
An experienced supplier of specialized gaming hardware platforms can help eliminate these design risks, and recommend pre-tailored components with carefully cultivated feature sets targeted specifically for the regulated gaming industry. An ideal supplier will also be closely partnered with embedded processor providers, with visibility into their long term product roadmaps and planned processor longevity to ensure that sourced components will be available and supported for the duration of the customer's needs.
The supplier should also have the wherewithal to devote an expert team to work directly with the gaming developer's engineers, combining forces to take a holistic design approach that incorporates thorough CAD simulations for signal integrity and thermal performance, 3D modeling to ensure exact mechanical fit, and EMC compliance testing. This will help ensure that the hardware platform delivers "prosumer" caliber performance, is reliable and cost effective, and integrates seamlessly with the rest of the system.
The era of static, low resolution digital casino game displays has passed, and simultaneously there has emerged a new generation of high performance embedded SOCs and discrete GPUs to support the newest and most ambitious game design requirements, including UHD 4K support. Richly interactive, visually-arresting casino gaming systems need an embedded processing platform that can provide high resolution graphics, supported with advanced 4K multimedia processing capabilities, and video and 3D acceleration. The processing platform should be well appointed with PCIe buses, USB ports, multiple SATA and SD card support to accommodate increasing I/O needs, which today could include additional lights, speakers, card readers and player tracking mechanisms. Developers are also growing increasingly attuned to compute performance requirements, with an eye toward sophisticated, next-generation gaming features such as gesture control and player facial recognition.
Multi-display graphics has emerged as another 'must have' feature for digital casino gaming systems, enhancing players' visual immersion in the gaming experience with overhead and/or panoramic screen configurations that could include from one to 10 displays for single or multi-player gaming. This marks a transition from legacy one-to-one computer-to-display gaming architectures toward more efficient one computer-to-many displays and players, and highlights the need for processing platforms that can keep pace with the corresponding increase in graphics performance demands. The processor must incorporate high speed graphics cores capable of driving multiple screens in high resolution while maintaining frames-per-second performance during video decode.
Security and regulatory compliance are especially acute challenges for digital casino gaming developers, especially given the variance of regulations across the many different markets around the world. There are some general commonalities across these requirements however – among them are features such as physical anti-tamper, software integrity checking, secure boot controls, and sometimes encryption. A deficiency in any one of these areas could result in a game's disqualification from approved use by the gaming regulatory bodies that govern the markets.
With the right platform, these requirements can be addressed at the embedded processing and software layers. Developers can also take advantage of advanced features such as onboard non-volatile memory for metering and record keeping, added IO for connection of external meters, digital rights management (DRM) protections, and access controls. These features can help ensure a robust security architecture that preserves the integrity of the gaming system and defends against increasingly sophisticated threats.
Digital casino gaming developers face a dilemma when deciding amongst hardware and processing platforms for their various product lines, and may employ distinctly different platforms at the high end and low end of their portfolios. This negatively impacts design efficiency and procurement processes, and introduces additional costs and complexity.
Developers can bypass these issues by adopting a common hardware platform capable of scaling across the full product portfolio. By leveraging a single embedded processor platform with multiple available core-count options and power profiles, developers can streamline design efficiencies and flexibly develop and maintain a single unified hardware and software stack that scales from entry level to high end offerings.
This is a key area where gaming platform designers can benefit from products offered by AMD. With pin compatibility for select processors and a wide range of price and performance options, designers can develop gaming platforms that span market requirements from low end street games, AWP and amusement, up to high-end, multiscreen slot machines for casinos.
Platforms such as Advantech's newest member of the DPX range, the DPX-J100, are offered with AMD Embedded R-Series SOCs for the lower end, with AMD Embedded V-Series SOCs for the high end. This affords slot machine manufacturers a flexibly scalable, common platform.
Emerging and Associated Markets
Gaming developers are also finding themselves addressing other trends in the gaming world. Emerging markets in Asia as well as formerly unregulated markets in some regions of the world have begun adopting regulations requiring compliant hardware. However, the economics of these markets make high end platforms largely cost prohibitive. Scalable common platforms are ideal for these markets, allowing the slot machine manufacturer to leverage established platforms and game content libraries, and scale down to the new markets quickly.
Adjacent markets such as sports betting have also grown rapidly with new legislation coming into effect to help develop new markets. Here again, scalable common platforms allow for the fast deployment of hardware, enabling myriad design efficiencies and other advantages including economies of scale, and streamlined field service for spare parts and upgrades.
Another key consideration for game designers today is cross platform gaming – console-based, online, and mobile. Game studios produce great game content they'd like to deploy on all available platforms, including online platforms, handheld devices, low-end and high-end casino machines and perhaps lottery terminals and sports betting terminals as well. Consequently, the content must be designed with cross platform compatibility in mind.
AMD Embedded chipsets provide field proven compatibility with game engines such as Unity PRO, which facilitates deployment across multiple platforms. Furthermore, Unity Pro enables the exciting 3D graphics content to entice and entertain today's gamers.
The success of the next generation of digital casino gaming systems will rise and fall on developers' abilities to assess and overcome the aforementioned design challenges. With the right embedded hardware platform and expert supplier support, developers can sharpen their competitive edge and get to market faster with highly differentiated, visually-stunning gaming systems that delight customers and gamers alike. To learn more about Advantech's digital casino gaming solutions, featuring AMD embedded processors and discrete graphics, visit https://www.advantech-innocore.com/.