Yamaha Motor Solutions and Advantech Help Enterprises Achieve Information Asset Integration
10/22/2021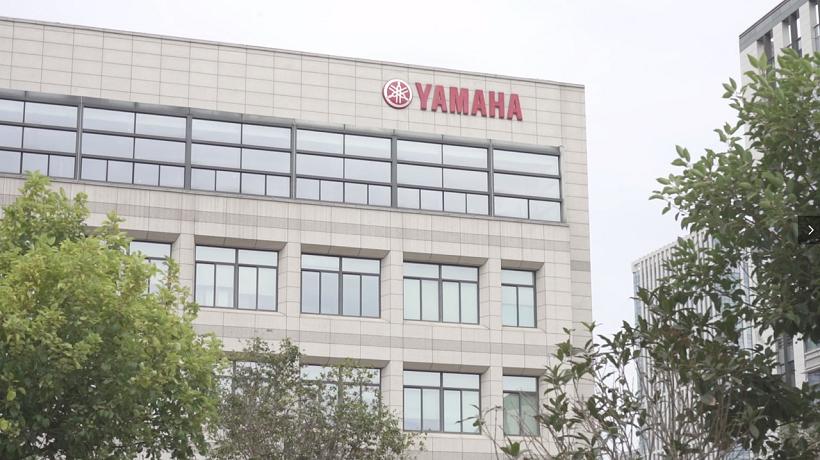 Because small and medium-sized enterprises(SMEs) of ten lack resources, they require comprehensive solutions that integrate software and hardware to accelerate digital transformation at minimal cost. This prompted Yamaha MotorSolutions and Advantech to collaborate on the development of PowerComm — a powerful information integration and application management platform designed to improve information asset management. Already utilized in various industries, this platform helps enterprises leverage information to accelerate their digital transformation and enhance their competitiveness.
Improving information applications with innovative solutions
The present knowledge-based economy enables enterprises to improve their competitiveness by building unified management platforms that exploit information assets with considerable accuracy. This produces twice the internal communication and external publicity results with half the effort. Nevertheless, various issues related to enterprise information management persist, including disorganized information, non-systematic archive systems, and information correlation difficulties. These problems lead to misleading information in internal communications that can result in ineffective external publicity.
Inefficient information management can lead to a decrease in operational efficiency. Many enterprises are in urgent need of an intelligent solution for properly utilizing their information assets. PowerComm can be used to present vital enterprise information, such as advertisements, brand image publicity, and product line information, in a timely and efficient manner. PowerComm, when combined with big data analysis, produces high-value information that can provide a basis for augmenting operations.
Wei-Zhi Zhuang, Director of the R&D Center at Yamaha Motor Solutions, explained that the potential application scenarios for PowerCommare numerous and diverse. Indeed, they include signage, multimedia playback, and interactive communication in building lobbies, corporate conference rooms, retail stores, classrooms, and laboratories; and on production lines.PowerComm provides a simple and highly effective tool for promoting digital transformation in various vertical industries.
Advantech provides integrated software andhardware solution
Advantech leverages its expertise in industrial computing R&D and manufacturing to tailorPowerComm for various sectors. Accordingly, Advantech also offers at least three multimedia host, player, and touchscreen options, as well as industrial-grade displays (ranging from 32to 86 inches in size) for building digital signage solutions that can support diverse deployments of PowerComm in various sectors.
Advantech's software team also collaborated with Yamaha to develop software. According to Lin Yin, Project Manager at Advantech, Yamaha wanted staff at all levels to be able to monitor content from multiple locations using the PowerComm platform. This led to the co-development of a real-time monitoring function, which facilitated unified management and control from a centralized location.
"We have been looking for digital signage partners to introduce Advantech's mature corporate strategic management model to more sectors," said Zhen Kang, Senior Sales Manager at Advantech. He asserted that through collaboration with Yamaha, the PowerComm platform will be deployed in a greater number of sectors, creating more intelligent application benefits for various industries.
For example, factories can use PowerComm to improve their production line management by displaying feedback on digital signage. Managers can use the platform to upload information, such as production capacity and materials data, directly to digital signage to realize unified management. PowerComm also helps companies with product launches by facilitating remote management of digital signage across locations in order to maximize publicity. Enterprises with multiple branches can also implement smart applications that allow information to be broadcast and presented at different locations simultaneously. Alternatively, the PowerComm platform can be used for real-time interaction, such as for employee training.
PowerComm has been widely deployed in many vertical sectors. Looking forward, Yamaha and Advantech will collaborate on more PowerComm features and applications. This will help more companies begin their digital transformation.
"PowerComm has provided a simple but highly effective approach for promoting digital transformation in various vertical industries." Wei-Zhi Zhuang, Director of the R&D Center at Yamaha Motor Solutions
---
MyWISE-PaaS Magazine - The New Wave of the Industry 4.0
The Industry 4.0 revolution is predicted to bring about four critical changes in the field of industrial automation. Likewise, the Solution-as-a-Service model will become one of the three main business service models. Advantech focuses on co-creation in an effort to help expand the Industry 4.0 ecosystem in response to these trends.