Industrial-Grade SSD Saves Time and Resources for Blood Analyzer Equipment Manufacturer
5/7/2019
A leading manufacturer of blood analyzers needed to source a new solid state disk (SSD) supplier to provide top quality SSD products with strict revision control and, most importantly, five-year product longevity.
The company's previous SSD vendor only offered 12-18 months of longevity. Such a short product life cycle meant the company needed to repeat the extensive qualification process every 12-18 months. Managing the qualification process not only consumed a significant amount of resources, it also impacted assembly, stock management, and field services.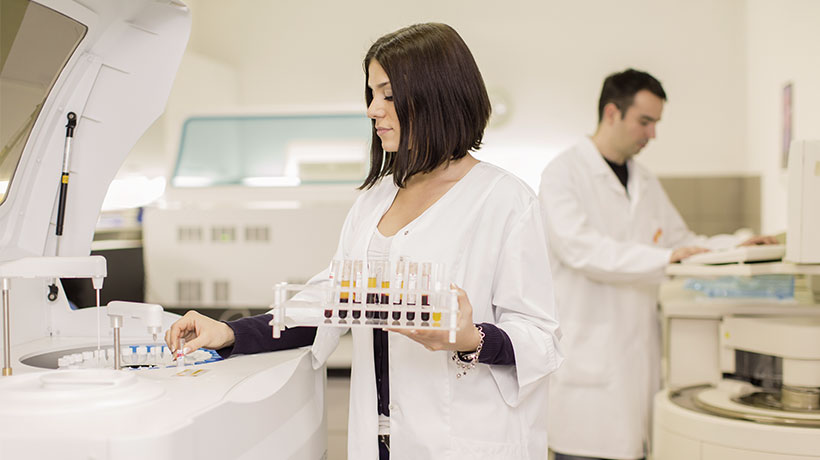 The company was looking for a new SSD supplier that met the following objectives:
Five-year product longevity with strict revision control.
The SSD had to work with the company's existing blood analyzer software by providing SMART information in an assigned registry and format.
The SSD had to offer reliable power failure protection solutions, e.g. algorithm solutions and an extra capacitor to prevent data lose due to power failure.
Because this was a medical application, the SSD had to provide an extremely secure yet easy-to-implement way to completely erase data.
The SQF-830V 2.5" SATA SSD was the solution presented by Advantech. It successfully satisfied the objectives set forth by the customer.
Product longevity: Advantech's SSD came with five-year product longevity.
Power Fail Protection: The SSD came with built-in power failure protection functions, including "guarantee flush," "low voltage detections" and "soft start" functions.
Secure Erase Function: The SQF-830V's "Secure Erase" function could use either software or GPIO to trigger a non-stoppable erasing process through the following steps: (1) reset AES key (2) format SSD (3) rewrite the content with selected protocol (4) rebuild firmware.
For the SSD to work seamlessly with the customer's blood analyzer software, the Advantech team modified the SSD's firmware. For more information on the SQF-830V, click on this link.
Advantech's "Secure Erase" function fully met the customer's expectations for data security. Compared with the customer's previous solution, Advantech's SSD "Secure Erase" function was much easier to implement and saved the customer a lot of time and effort removing data from the SSD.
The customer was very satisfied with the SQF-830V SSD's capabilities and decided to use this SSD in all of their blood analyzer manufacturing — including with contract manufacturers around the world.
Overseas shipments were drop-shipped from Advantech's Taiwan factory, which saved the customer additional time and cost on freight.